Frequently Asked Questions
Where is Kruger National Park?
---
The Kruger National Park is in the northeastern region of South Africa, in the provinces of Limpopo and Mpumalanga.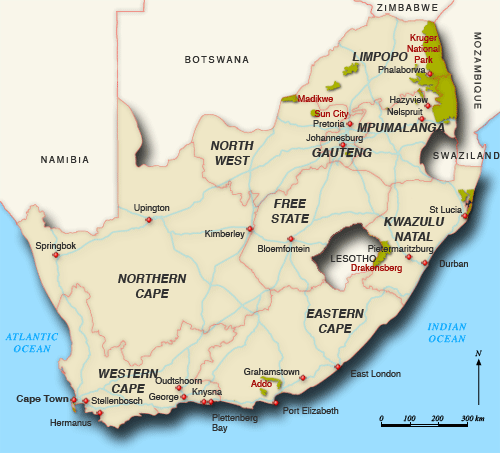 ---
How far is Hoedspruit from the Kruger National Park?
---
Orpen Entrance Gate is 70km (42mi) from Hoedspruit and takes approximately 1 hour to drive there by car. Phalaborwa Entrance Gate is 72km (46mi) from Hoedspruit and will take approximately 52 minutes to drive ther by car.
---
What wildlife can we expect to see in the Kruger National Park?
---
The Kruger National Park covers a massive area, an area larger than the size of Wales. The animals are wild and roam freely across the National Park. Finding animals can depend on three factors namely, your guides intimate knowledge of the bush and the habits of the animals, alot of patience and a good deal of luck. It is important to remember that some days are better than others and that nothing is guarenteed but your guides will try their best to find some amazing animals for you. There are many things to see in Kruger and it is important to not only focus on the Big 5 but to enjoy the experience as a whole being so close to nature.
---
Is it safe to go on safari in Kruger National Park?
---
Most of the animals in Kruger ARE potentially dangerous, however most animals would rather avoid a confrontation with humans if possible. Listen to and follow your guides instruction and you will be fine. Keep loud noise to a minimum and try be as calm and relaxed as possible.
---
Is Malaria a problem the Kruger Park?
---
Malaria is more prevalent in the summer months(September to April), so take your malaria medication and apply the spray or lotion in the early morning and early evening to be on the safe side.
---
What is included in the rate for Kruger Park safari?
---
Pick up and drop off at your accomodation in the Hoedspruit area. Tea, coffee and rusks/biscuits. Bottled water. In the cold winter months a hot water bottle and blanket is provided for each guest.
---
What essentials would I need to bring on safari with Crossroads Safaris?
---
A hat. Sunscreen. Binoculars. A camera if possible. Warm layered clothing for the early morning. Winter mornings(May to August) can be very cold, so beanie, gloves, scarves and jackets. Summer days(September to April) get very hot so wear comfortable clothing.
---
What is the Big 5?
---
Big 5 is made up of 5 iconic african animals. Elephant, Rhino, Lion, Leopard, Buffalo.
---
What is excluded in the rate for Kruger Park safari?
---
Meals. Entrance Fees for Kruger National Park.
---
How much is the entrance/conservation fees to get into the Kruger National Park?
---
R372 per adult over 12 years old. R186 per child under 12 years.
---
Can I purchase food in Kruger?
---
Yes, there are several main rest camps in kruger with restuarant and shop facilities.
---
---